Nethway Farm
April 12, 2020
2021-02-24 16:55
Nethway Farm
Nethway Farm
5 family and dog-friendly cottages that are a great base for those wanting to explore the beautiful countryside and coastline of South Devon.
Developing and updating the online presence for the new owners of Nethway Farm - from logo to new website.
Lizzie from Nethway Farm paid a visit to MiHi for one of our events on social media training; having recently taken over the business, she was keen to freshen up their website and make it more modern and attractive. The new website was part of a wider rebrand, which also included their signage, logo and brand colouring.
We've got a proven track record in delivering bookings for cottage owners across the country having worked with more than 100 award winning accommodation providers in recent years. At the heart of their new site is the experience families and dog owners get when visiting – what they can see, do and enjoy during their stay. We've also made availability a lot clearer as well as making everything a lot more visual.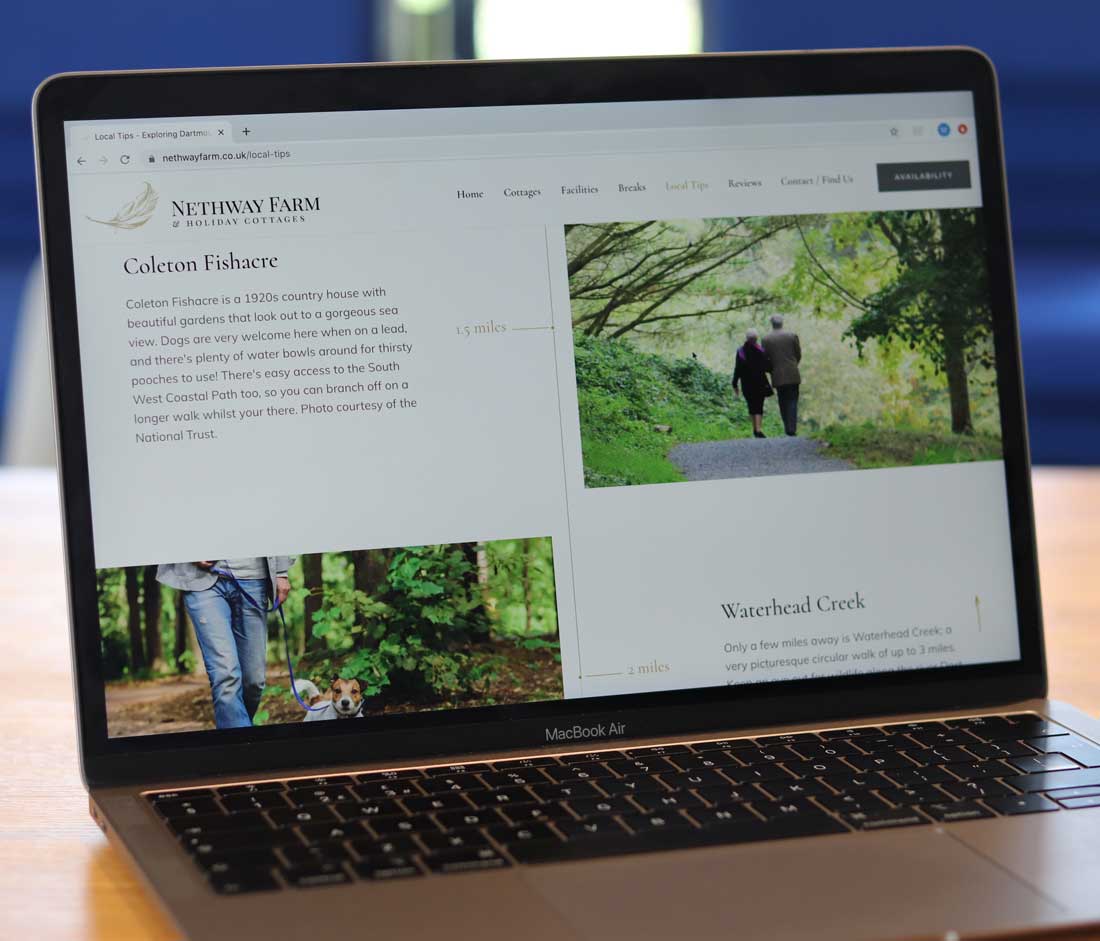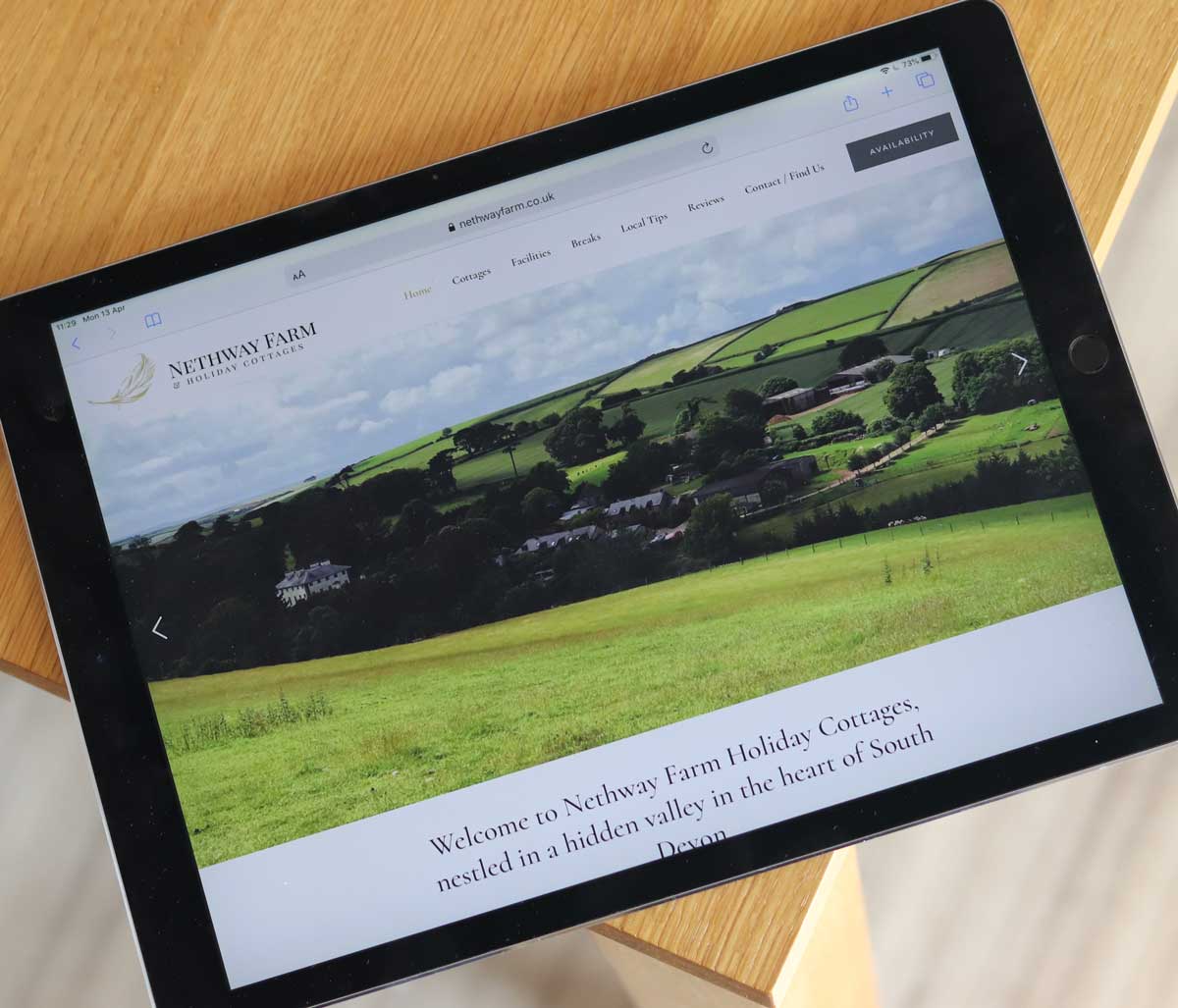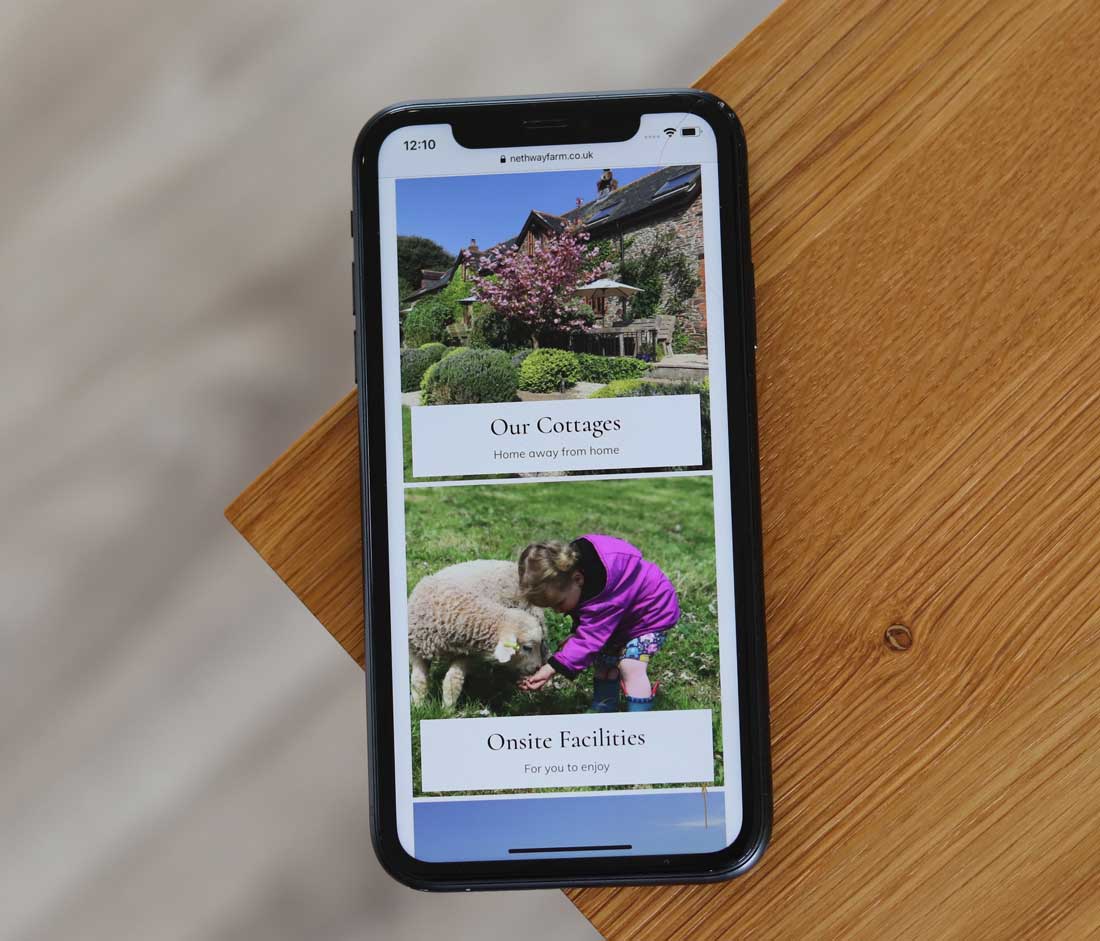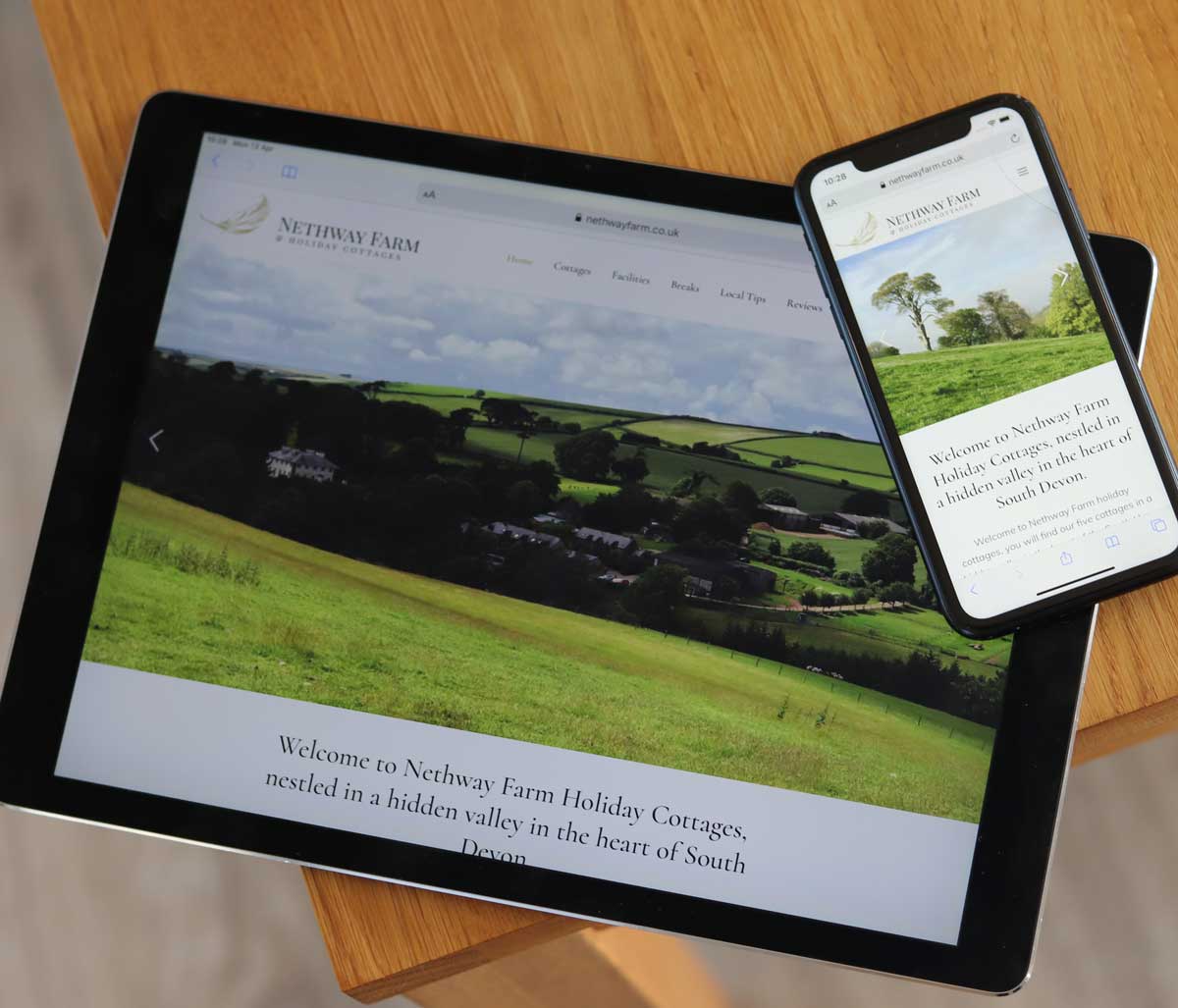 "The MiHi Team are fantastic! From the first time I met Mark and his team at a social media event, I was very impressed about his knowledge and contacts within the tourism industry. As a business we wanted to update our website and rebrand at the same time. Mark visited us, to find out more about who we were and who we market to. Mark then came back with ideas and styles for us to choose, and he and his team were happy to alter pages, text, pictures and colours as the design developed. We hope to work with Mark and the team to develop and expand the website as the business grows. We cannot recommend MiHi enough. No hard sell and a wealth of experience they are happy to share, so we can improve our business. Thank you team."
80% of our work comes from client recommendation - take a look at some of our other tourism sites.