Thistle Dea Holidays
November 1, 2021
2021-11-08 15:43
Thistle Dea Holidays
Thistle Dea Holidays
Breath-taking scenery, pretty coastal villages and the spectacular old city of Aberdeen make for an unforgettable Scottish adventure.
Helping a new business drive bookings for properties in Aberdeenshire, Scotland.
At over 6000 km square, Aberdeenshire boasts 165 miles of stunning coastline, 263 fairytale castles to get lost in, 5 out of six of the UKs highest mountains to traverse and some of the most awe-inspiring rural escapes to be found in the whole of Scotland.
Our goal was to help this new business connect some of the awesome properties in the area with the thousands of people wanting to stay in them. As well as being easy to update and add new properties, this site is using the popular book a let booking system – and we only see good things in the future for this awesome new Scottish business!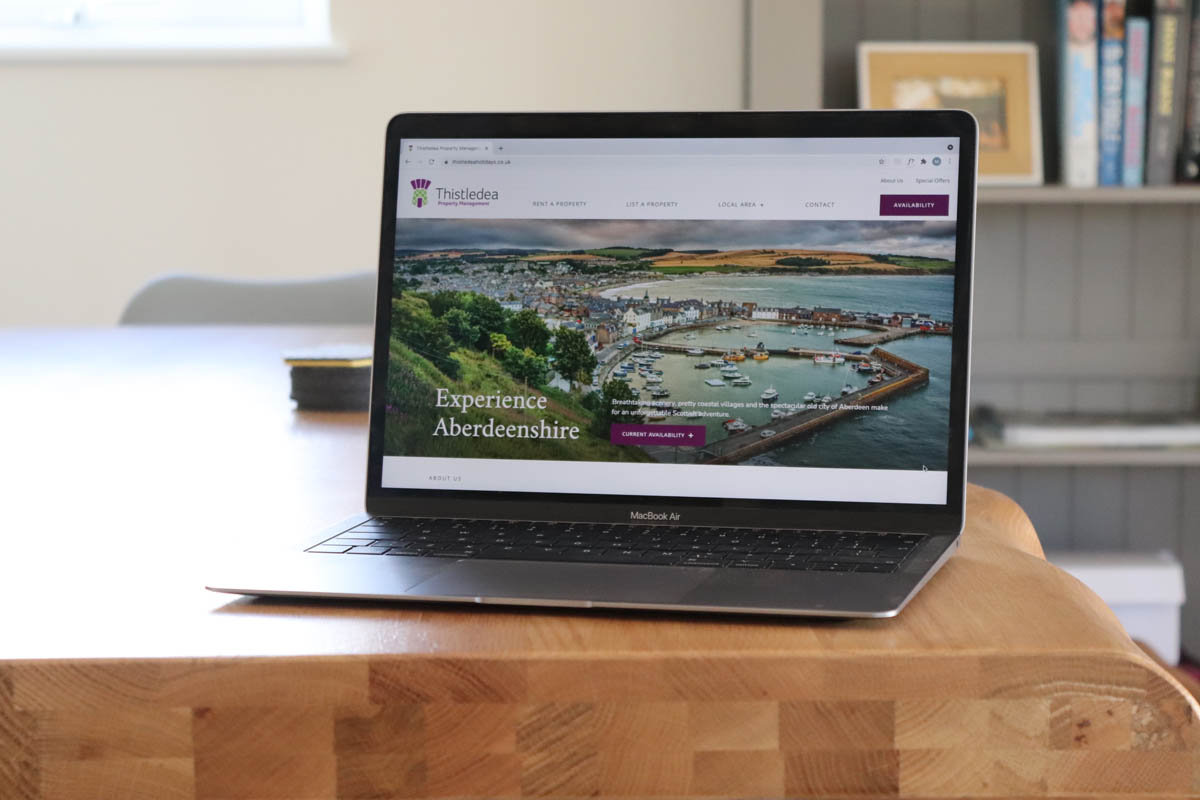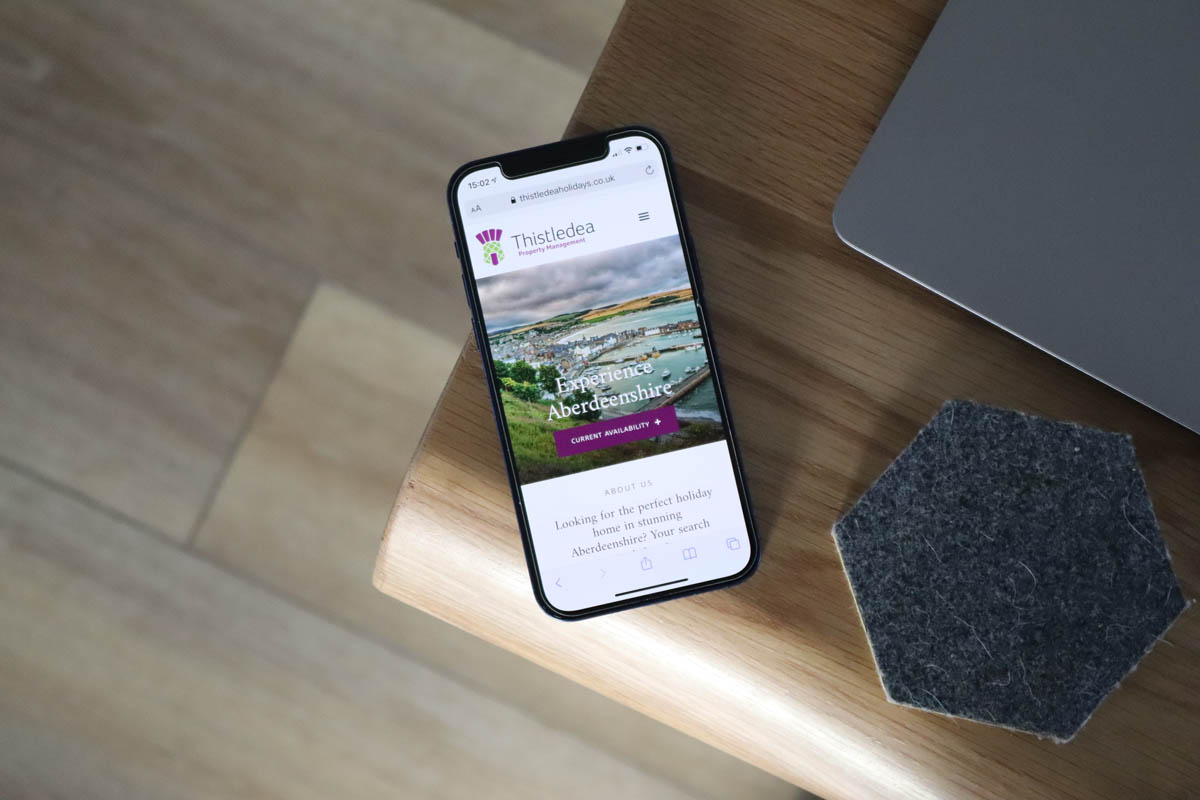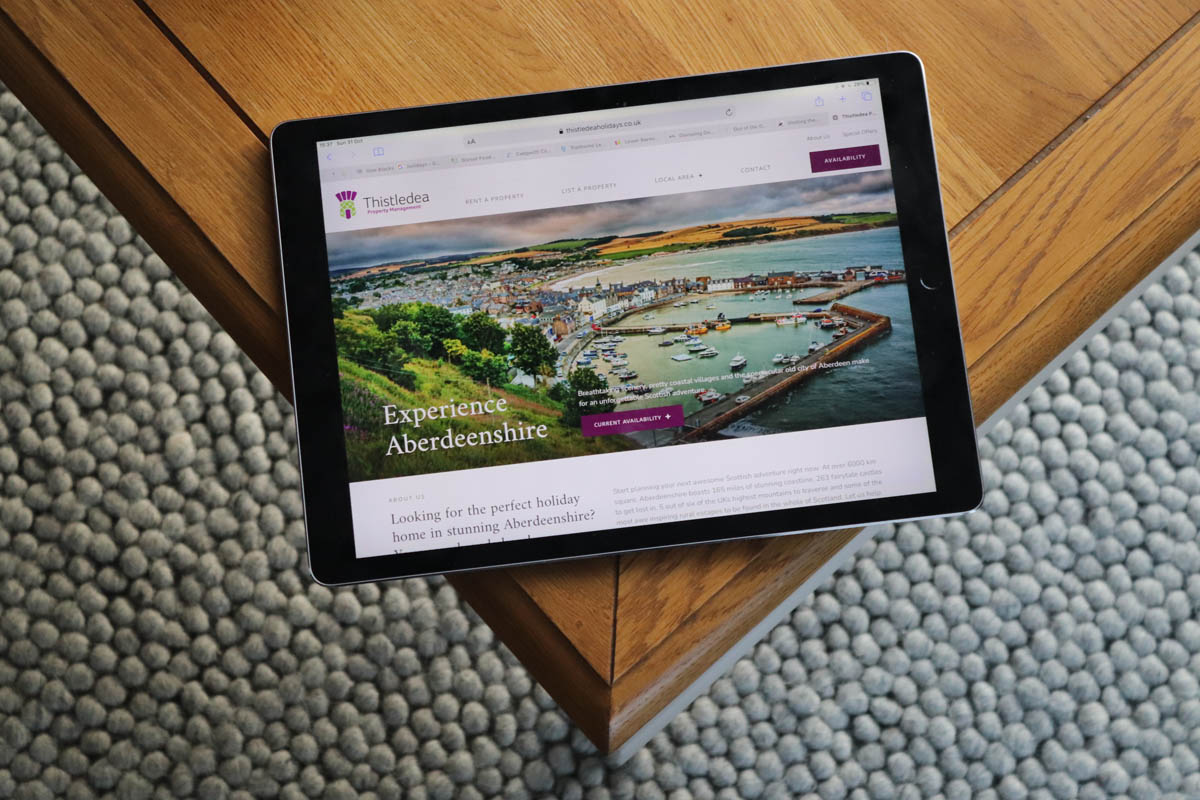 "After an initial chat with Mark Worden, I chose MiHi Digital to develop a website for my holiday let management business. I had approached a few other digital marketing companies prior to contacting Mark, but after seeing some of the work that MiHi had previously produced, there was no doubt that I wanted to use their services. I am so glad I did as Mark, Joe and Michelle produced a fantastic, highly professional website, of which I am very proud to show off. Communication was excellent, questions answered quickly, and I was always kept up to date with progress. I would highly recommend MiHi Digital for their attention to detail, professionalism, and dedication to their customer."
Evita Innes at Thistledea Property Management
80% of our work comes from client recommendation - take a look at some of our other sites.