New Job Opportunity – Digital Marketing Assistant
New Job Opportunity – Digital Marketing Assistant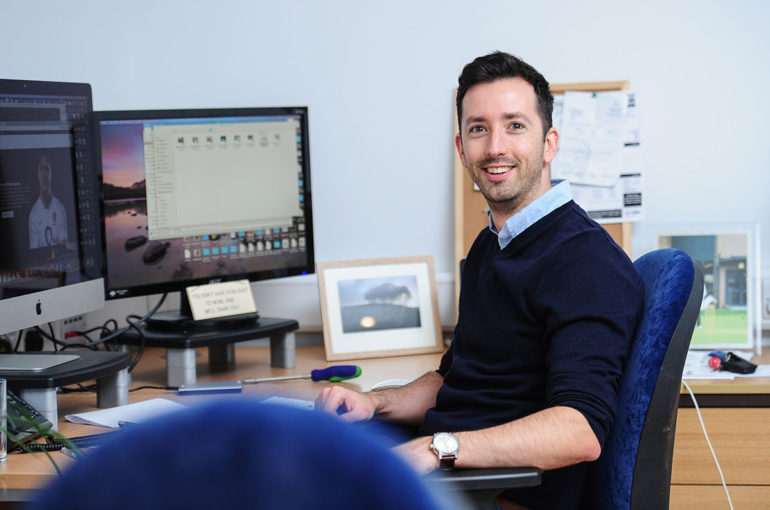 Are you looking for the next step in your marketing career? Wanting to work with some of the best businesses from across the South West? Really make an impact in a role you can make your own? We have a fantastic opportunity to join our growing team as a Digital Marketing Assistant.
The role and your key responsibilities
As a member of the team at MiHi Digital you'll play a key role in not only marketing and growing the business itself, but also become a vital cog in the wheel of building the online presence of a diverse range of businesses working across more industry sectors than you can imagine (in excess of 200!).
Some of your tasks will include:
Website projects – we can be working on up to 30 website projects at any time – you'll be involved in helping the team make sure that they're completed on time and looking great. Don't worry, you'll not be writing the code, but an eye for detail and a commitment to achieving the very best possible results is essential.
Helping our clients – Once the site is live, you'll be involved in helping the client with any problems they have as they begin to get to grips with it.
Search engine optimisation – we help a lot of our clients rank higher on Google. You'll be involved in helping us achieve this through research, generating content ideas and competitor analysis.
Social media – you'll be helping us come up with content ideas for our own social media channels, as well as for our clients. We love creative thinkers that are full of ideas, so if you love social media and have an endless stream of creativity, you're going to love this role and you'll be given opportunities to see your own ideas through to fruition.
All other aspects of digital – when you join our team, you'll find that you're involved in all areas of digital marketing, so if you enjoy working on a range of projects and are wanting to further develop a career in online marketing, this will be the right one for you.
What we're looking for:
A real communicator – Communication is key to everything we do so we'd like you to have a way with words; whether that's on the telephone when clients call, or writing the latest blog post for our website.
An eye for detail – Always the first to spot an error? A spelling mistake? Even found one on this page? Great, because we'd like you to have an eye for detail and our clients will undoubtedly thank you for it!
Drive and passion – One thing we're always looking for is a drive and passion in people; we love working with people that have that, and we want the people that work here to have it too. So are you driven? Wanting to develop? Take pride in everything you do and wanting to always know more and give more? If you are then we'll probably get along just fine! 
Be able to demonstrate your drive – If there's any way you can show us that you've taken the initiative to demonstrate that drive then great; perhaps you've taken the time to teach yourself something new, perhaps you have a blog, or perhaps you'll blow us away with a project you worked on. No matter what it is, we'd love to hear about it.
Level of experience – Worried you don't have the skills to pay the digital bills? We don't expect you to know everything just yet; we're here to help you develop your career and take it to the next level. You'll be learning from a great team of people, whilst working with some really fantastic clients; what more could you want!
Future prospects
As a business we're constantly growing, which means that every role at the company comes with opportunities to grow, learn and thrive. If you're someone that wants to take on a role and really make it your own, then this will be the perfect opportunity.
A little bit about us
We've been named as the best Web Design and SEO agency in the South West twice in the past year. The reason for this is not just because we build great websites, but also because we always want to deliver great client service. The vast majority of our work comes from recommendation from our own clients, so it's important that every team member has a real desire to do the best possible job for them and their business.
Where will you be based?
Due to Covid-19 each of our team members are currently working from home. We will review this as and when government regulations allow.
Salary
D.O.E
Hours
Monday – Friday: 9am – 5pm
Applications
The deadline for applications is Friday 27th November 2020. Please send your C.V. and covering email to Mark Worden at mark@mihidigital.co.uk or call us on 01566 232323 for an informal chat.