Brand new website launched for SB Bodyworks
Brand new website launched for SB Bodyworks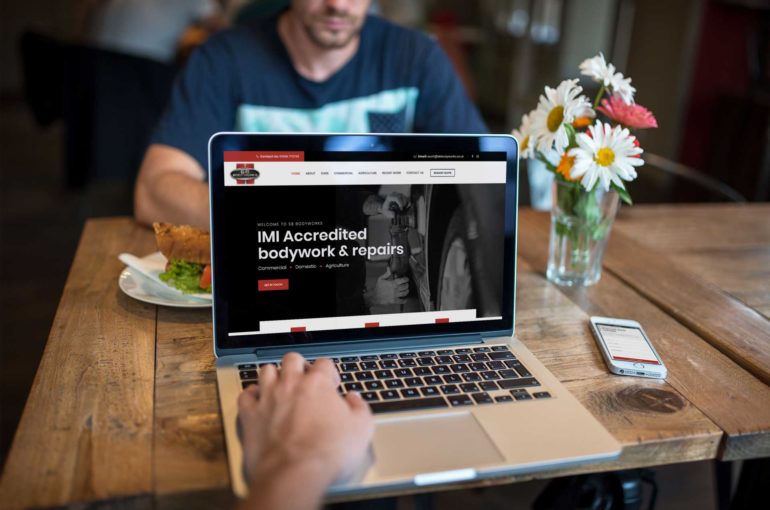 We've all been there; you've been involved in an accident, perhaps someone's scratched your car whilst parked in the car park or damaged it in your drive.  It can be annoying and also expensive, so when you're looking for someone to repair the damage, it's important you find someone you can trust.
Scott at SB Bodyworks is an accredited member of the Institute of the Motor Industry and wanted a new website that matched his own high level of attention to detail, quality and service when it comes to vehicle body repairs and resprays. No matter if you drive a car, van, commercial or agricultural vehicle, SB Bodyworks can help with an extensive range of bodywork and accident repair services, and is conveniently based on the Devon-Cornwall border.
Scott came to us having had an old website for a number of years, which had been built in Wix and not really updated for a number of months or even years.  Wanting to increase his online presence, part of our brief was not only give Scott a site he could take control of but would also put him in front of more new customers.  Within a month of launch Scott's new site is ranking in the top two for the most-used search terms in his industry within Cornwall.  It's also got a few nice added features, such as an Instagram projects page, which allows him to update the page through his Instagram account without even having to login to the website! Perfect!
Click here to see their site: 
https://www.sbbodyworks.co.uk/
Want to see what else we've been working on? Take a look at our recent work portfolio and to find out more please give us a call on 01566 784860 or email hello@mihidigital.co.uk
[/vc_column_text]