Five features your business SHOULD be using to maximise Instagram performance
Five features your business SHOULD be using to maximise Instagram performance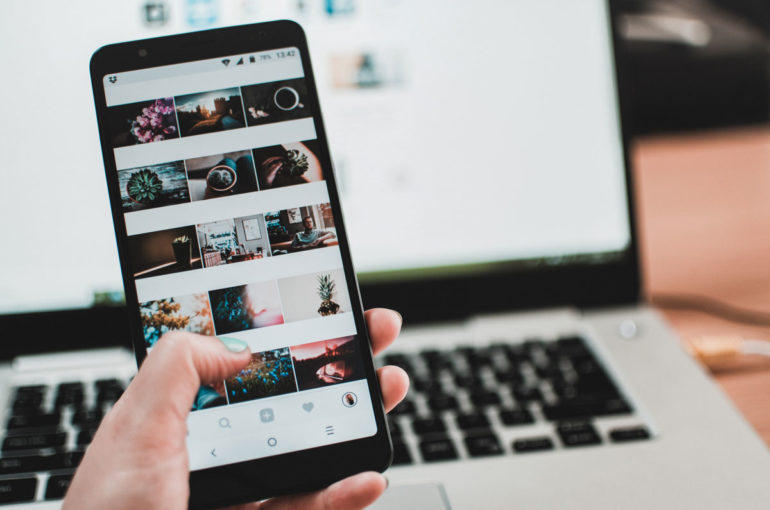 In April 2021, Instagram had over 32 million active users across the United Kingdom. That is an enormous pool of potential followers to discover your business. So ask yourself, are you making full use of all the tools available to grow your brand online? 
Instagram have a reputation for quietly releasing new tools and features that can easily go unnoticed and can often appear daunting at first site. However, these tools have proven essential in maximising your post performance, reaching new audiences, and celebrating your online community. So we've gathered the five essential features that we think you should be using to increase your success on Instagram.
Promotions:
Boost your posts and build target demographics
Increasing website traffic and growing your following are made so much easier by Instagram's option to convert Instagram posts into paid ads. With the tools to narrow down your target demographic, you can take control of the new audiences discovering your content. 
Start by thinking about why you're promoting your posts, whether it be increasing profile visits and website traffic, or starting more conversations in your inbox, make sure to define your goal. The next step allows you to create a personalised audience by filtering users by location, age, interests and lifestyles, growing the potential reach of your ad. Finally, establish the duration and total spend of your boosted post. Doing this allows Instagram to estimate the total reach of your promotion, giving you a good idea as to how many eyes your content will reach.
Instagram Insights
: The importance of regular analysis
Understanding the performance of your content and audience growth is important to any business with the goal of expanding on social media. Instagram Insights offer you clear and in-depth reporting on how your posts are performing, how many accounts you're reaching, breaks down your audience and tracks their journeys. Checking in here every week to monitor performance can inform your marketing strategy, discover new audiences, and give you a good idea as to whether or not your content is WORKING.
User Generated Content
: Celebrate your community with real stories
UGC has become so important to digital marketing. Audiences find organic content from real customers more trustworthy than branded posts, more appealing than product images, and are more likely to follow your brand. So stop air brushing your images and start celebrating your customers with real, transparent stories and reviews.
If you're struggling to increase the flow of images and videos you're tagged in, then think about starting a branded hashtag for customers to use when they're talking about your business. Encourage them to celebrate their experience with you, make them feel welcome, make them WANT to be featured on your feed.
Instagram Bio
: Make a good first impression
Social media is the face of your business for so many new users landing on your profile. So it's important that your bio is as clear and helpful as possible, and with a 150 word limit, there are plenty of ways to quickly engage your visitors.
Start by writing what your business offers, and why people should follow you, if you have any ongoing campaigns or upcoming events, make sure to shout about them! You can also engage and mobilise users by including calls to action such as directing them to your stories, sharing brand hashtags, or promoting your Instagram shop. If you can't decide on which website link to share, then we'd recommend using LinkTree, a free tool that allows you to share multiple links via a customised landing page.
Instagram Highlights
: Keep it tidy and prolong performance
Instagram Highlights are a brilliant tool to promote your brand, they are the front and centre of your profile, and a great way to direct new visitors to your most interesting content. 
Unlike regular Instagram Stories with a lifetime of 24 hours, Highlights sit permanently on your page. So, use Insights to identify your most engaging Stories, before curating and featuring them on your profile as Highlights. 
So to recap:
Use

Boosting

to promote your content and build new target audiences

Understand the importance of performance analysis using

Insights

Nail your

Bio

to make a good and lasting first impression

Use

Highlights

to direct visitors to your most engaging content

Celebrate the customer and tell real stories with

UGC
Keeping on top of these five features is guaranteed to start expanding your brand on Instagram, so make sure to follow us at @mihidigital to stay tuned for more social media training and tips.
To make an enquiry or learn more about the social media training courses we provide at MiHi, just hit the link below.