MiHi Digital launches new website for Sports Metals
MiHi Digital launches new website for Sports Metals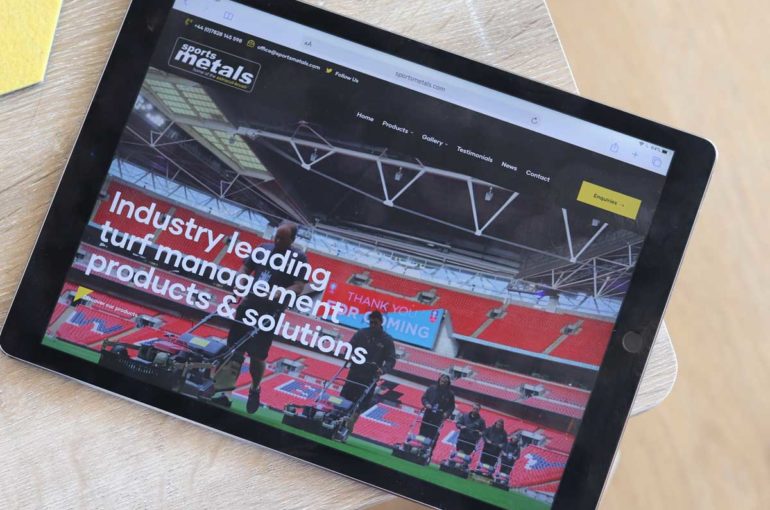 When you walk up the steps into a big sports stadium, what's the first thing you notice? The cavernous size of the arena? The background swell of noise? The bright lights? It could be any of those things, but it's probably not the quality of the pitch or cut of the grass! Yet for your favourite sports stars out on that pitch, it can make all the difference to their performance!
Sports Metals help groundsmen up and down the country keep those playing surfaces spick and span; their existing site didn't do the business justice, so we built them something more in line with their brand, the quality of their products and their service.
We also have made sure they're having better results on search engines and the site's easy for them to update!
You can view their new website here: https://www.sportsmetals.com
The start of 2020 has been a very busy time for MiHi Digital; fancy taking a look at what else we've been working on? Take a look at our recent work portfolio – to find out more give us a call on 01566 232323 or email hello@mihidigital.co.uk