MiHi Digital's Managing Director embarks on 300km charity cycle
MiHi Digital's Managing Director embarks on 300km charity cycle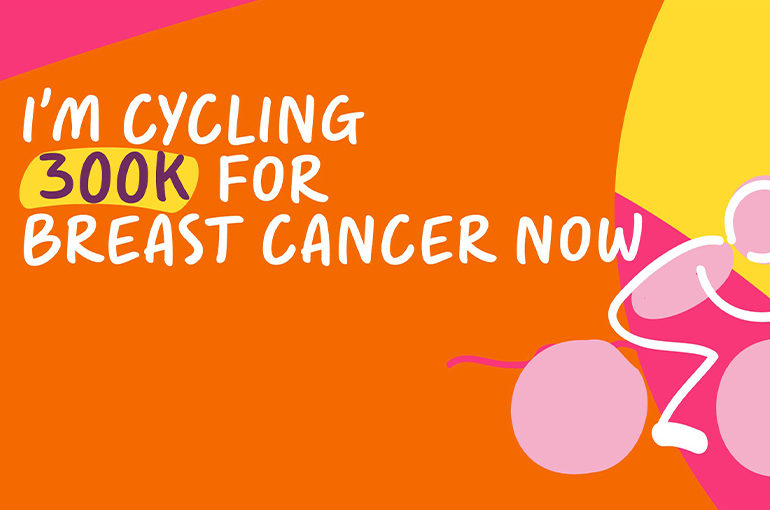 The Managing Director of leading digital marketing agency MiHi Digital has pledged to cycle 300 kilometres in March to raise funds for the charity Breast Cancer Now. 
Formed in 2015 and steered by global research, Breast Cancer Now offers support and hope to anyone affected by breast cancer – at any point of the process. The charity's goal is to change the future by making sure that by 2050, everyone diagnosed with the disease lives, and is supported to live well.
MiHi Digital's Managing Director Mark Worden announced his fundraiser on February 16th, and commented; "This challenge is about getting as many people as possible active and involved in raising awareness and funds for breast cancer research and care." 
Mark added; "Any contribution will make an impact, whether you donate £5, or £500, every little bit helps. Thank you for your support!" 
After sharing the fundraiser on Facebook and already raising £125, Mark continues to receive donations and support, including a message of thanks from the team at Breast Cancer Now who said; "With every kilometre cycled and pound raised, you're helping us to be there for people when they need us most – whether that's using world-class research to discover new treatments, or helping someone cope with a diagnosis or supporting a loved one with our support services." 
To donate to Mark's fundraiser, follow his progress, or find more information on Breast Cancer Now, visit Mark's Fundraiser Page – Mark's Cycle 300K fundraiser for Breast Cancer Now.