MiHi Digital celebrates client wins during a fantastic night at South West Tourism Excellence Awards
MiHi Digital celebrates client wins during a fantastic night at South West Tourism Excellence Awards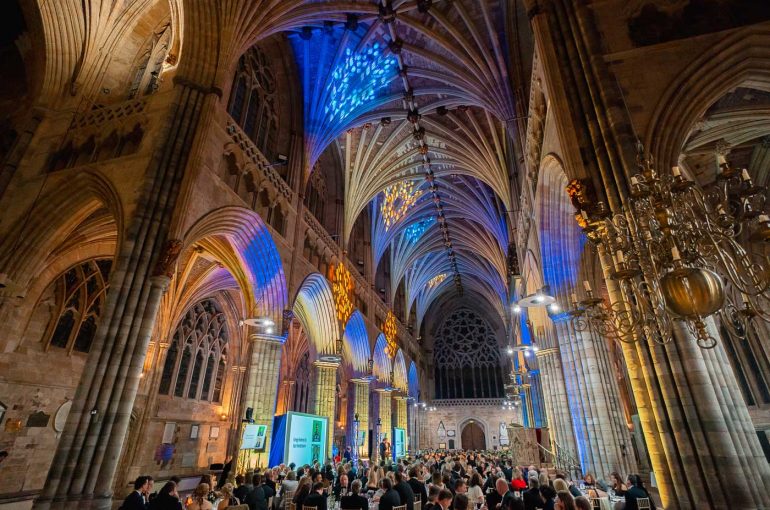 The best of the South West were celebrating last night (6th February) at the South West Tourism Excellence Awards, held amidst a stunning light show in Exeter Cathedral.
After a record year for the Tourism Awards, it was fitting for the annual celebration to return to the splendour of Exeter Cathedral to recognise the region's best tourism businesses. MiHi Digital clients picked up no fewer than three awards on the night, including two golds!
MiHi Digital were also pleased to sponsor the Visitor Information Service of the Year and enjoyed a fantastic night celebrating the best of the region's tourism industry.
Awards organiser, Robin Barker of Services for Tourism, said: "I never cease to be amazed by the innovation, dedication and imagination of our tourism businesses – not to mention their sheer hard work. It's humbling to be part of this and I'd like to add my congratulations to all the winners."
Pictured is MiHi Digital director Mark Worden (2nd from right) presenting the gold award for Visitor Information Service of the Year to Swanage Information Centre.