Our Overview of the South West Tourism Sector During Q2 of 2023
Our Overview of the South West Tourism Sector During Q2 of 2023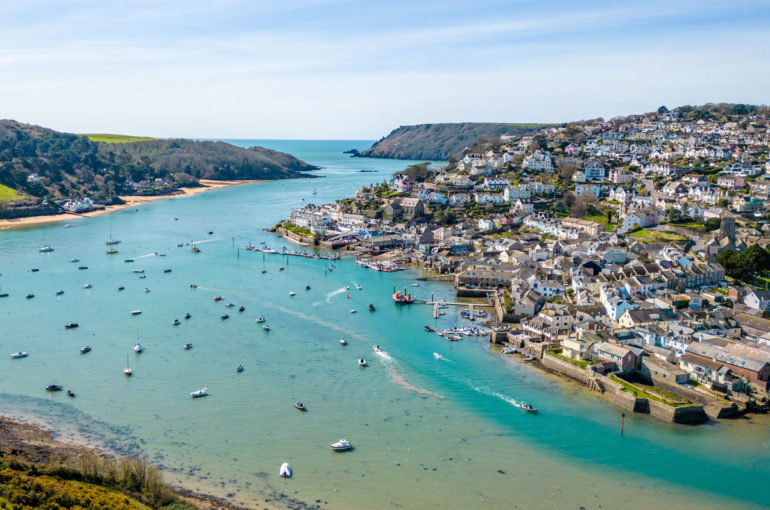 Working with more than 100 accommodation and hospitality providers across Cornwall, Devon, Somerset, and Dorset, as well as some of the country's best-known visitor attractions gives us a front row seat to the overall trends impacting the Westcountry tourism market.
So, if you're wondering if you're on trend, behind or perhaps even a little ahead of the curve, here are our Managing Director's thoughts on how the South West Tourism Sector has been shaping up in the second quarter of this year…
When are we now comparing to?
You'll be familiar with the saying you want to be comparing 'apples with apples' or 'oranges with oranges'. It's certainly no different with website data; you want to be comparing like for like, season with season, year with year. However, Covid has obviously made that very difficult; if you compare 2021 with 2020, you'll likely be filled with a warm fuzzy feeling. Compare 2019 with 2020 and you're likely to be brought out in lockdown sweats.
But when should you be comparing to? Up until the start of this year, I had been a strong advocate of comparing your data back to 2019. It was the last year of 'normality' and a decent gauge of where you stood against that stasis. However, far too much water is now under the bridge, so it's time to move that comparison forward and reflect on where you stand against the same period last year.
Although there are of course variances to take into consideration, we can factor those into our own thoughts and feelings on overall performance.
Let's take a look at the average performance against last year….
Bookings are still being made late
I highlighted at the start of the year that people were making booking decisions a lot closer to the date of arrival. This trend has continued throughout the second quarter of the year, with those looking forward in their booking calendars still seeing gaps where they'd usually not. But, when looking back, thinking to themselves that performance on the whole has certainly not been as bad as they would have anticipated.
Late bookings are an obvious breeding ground for uncertainty and nervousness. However, with website traffic starting to rally, my belief is that bookings should pick up from here, although they will be made later, even as we head into the school summer holidays in some cases (read on for more on that!).
The exception to any late booking rule is repeat bookers; they will always book earlier and more regularly, so if you aren't already putting in place methods to woo people that have already been with you, then now is the time to get moving.
Your cash flow will look better as will your booking calendar.
Website traffic has strengthened through May
The first four months of the year represented a 10 – 20% drop in traffic for most websites when compared to last year. That kind of makes sense; they're booking later, so they won't be looking earlier!
However, May was the first month that we saw most sites rally above their 2022 traffic levels; sometimes only marginally but some are up by 10 – 15%. These are certainly encouraging signs for those still looking to fill the months ahead and do buck the trend of lower traffic often seen on bank holidays (if you've forgotten, May was rammed full of them!).
Further evidence of the late booking culture is the level of traffic seen during school holidays; this is riding higher than usual and does suggest that some are looking for a holiday during the actual period of the school holiday. Very last minute indeed.
The July and August divide
Funny one this; if I tell you that people are booking later, then logic would suggest that July is booked before August. Not the case for many; several of our clients are busier in August than they are in July. If I cast the data net wider, that's not necessarily uncommon and we've often seen a trend of August booking before July in the past.
However, if you're reading this and thinking you're the opposite, then you're also not alone! Several of our other clients are seeing strong July performance with a more hollow August.
The only common denominator here is that there are still gaps in these school summer holiday months when there are usually not. Remember though, later bookings suggest that not all is lost here.
Deals aren't gaining traction
We've seen a poor response to deals and offers. Why might that be? It's important to remember that a deal or special offer is there to nudge someone over the line; it won't change their mind completely. What I mean by this is that if someone is wanting to stay during July, when they can get time off work or it's during school holidays, offering them a discount for June is not going to work. Having an offer that makes your price competitive for when they are staying will.
But what I would say there is that that is more about price than the offer itself. We're undoubtedly in a strange pricing stage; we had Covid and the resulting period where prices went up purely because demand was so high. Since then, the input costs for you as a business have soared, so the temptation is to now rise again. That's understandable but getting your pricing right now will mean you'll gain more than any deal or special offer you have to resort to down the line.
Our overall feeling?
Reasonably optimistic. We've had a slow start to the year and all indicators are suggesting that the late booking trend will continue into the busiest part of the year. The growth in traffic during May and into June gives definite hope that demand is picking back up (although there is still too much in the way of supply on the market), so getting your pricing and proposition right now will stand you in good stead for what's to come.
---
If you're a business in the tourism industry that needs help from experts in the field, then get in touch with the team. 
Call us on 01566 232323 or email hello@mihidigital.co.uk.